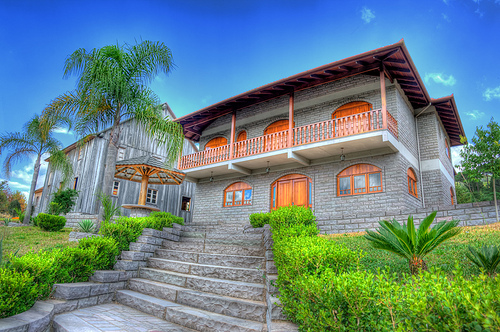 22nd
April
2011
---
HDR House / Caminhos de Pedra by Omar Junior, on Flickr
As a homeowner should I be able to claim my address/residence on google maps just like business can?  I think it would be great if I could.  I could post some highlights or history about my house and even link out to a website about my house.  When it comes time to sell my place it would instantly turn into a marketing tool to help sell the house with an extensive photo gallery, recent improvements list, maybe some videos, and list of area stores and shops. Would this help improve my credibility as a homeowner and help bring the asking price of the home? It just might.
Which leads me to another thought… It wasn't that long ago when individuals didn't think blogs would catch on. Why would a person need their own website? Now our pets have twitter accounts and it won't be long before our houses have their own space on the Internet as well. More thoughts on this coming soon.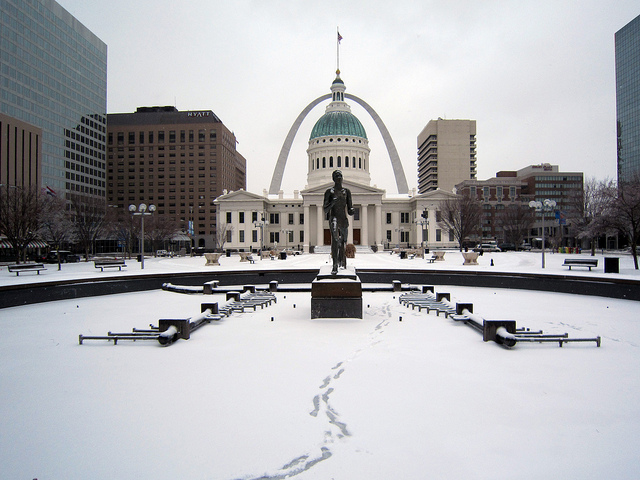 22nd
April
2011
---
View of the Old Courthouse from Kiener by Jefferson National Expansion Memorial, NPS, on Flickr
Whenever I am looking for a product or service and the business does not have a website I often wonder why. I assume that many people start by searching the Internet instead of the newspaper or yellow pages these days and not having a website definitely turns me away.
For example today I am looking for someone to help my wife and I create our wills. I started by searching google maps for an attorney close to our home. There were many results but very few had websites. Of those that did have websites I found myself choosing the attorney that had the best website. Is this wrong? At first I thought it was but if you think about the website as a marketing tool then NO. The person who spent some time and money designing the best website, writing the best copy, listing prices, and answering most of my questions deserves to be rewarded. In fact I am going to call them right now. If you have thoughts please post them below. If you know a good attorney near Beaver Falls then contact me. Personal referrals are the best but after that I guess I am going by website.