16th
September
2012
---
I am a big fan of these guys and am glad they are back.  Sorry I missed this show.
The Return of Blue Collar Metal 8-11-12
Once Nothing @ The Altarbar
Pittsburgh, PA
Keep an eye out for Dave doing his thing at 2:30 mark of the video.
14th
September
2012
---
If you are ever curious how much patience you have, ask yourself this. When you are at a stop sign and waiting for traffic to clear so you can make a left, do you get more impatient the longer that you are waiting. Do you take more of a risk after waiting a minute then you would after waiting 15 seconds? Do you feel more pressure when someone is behind you waiting for you to go? I constantly have to remind myself to be patient and relax.
A man who is a master of patience is master of everything else.
-George Savile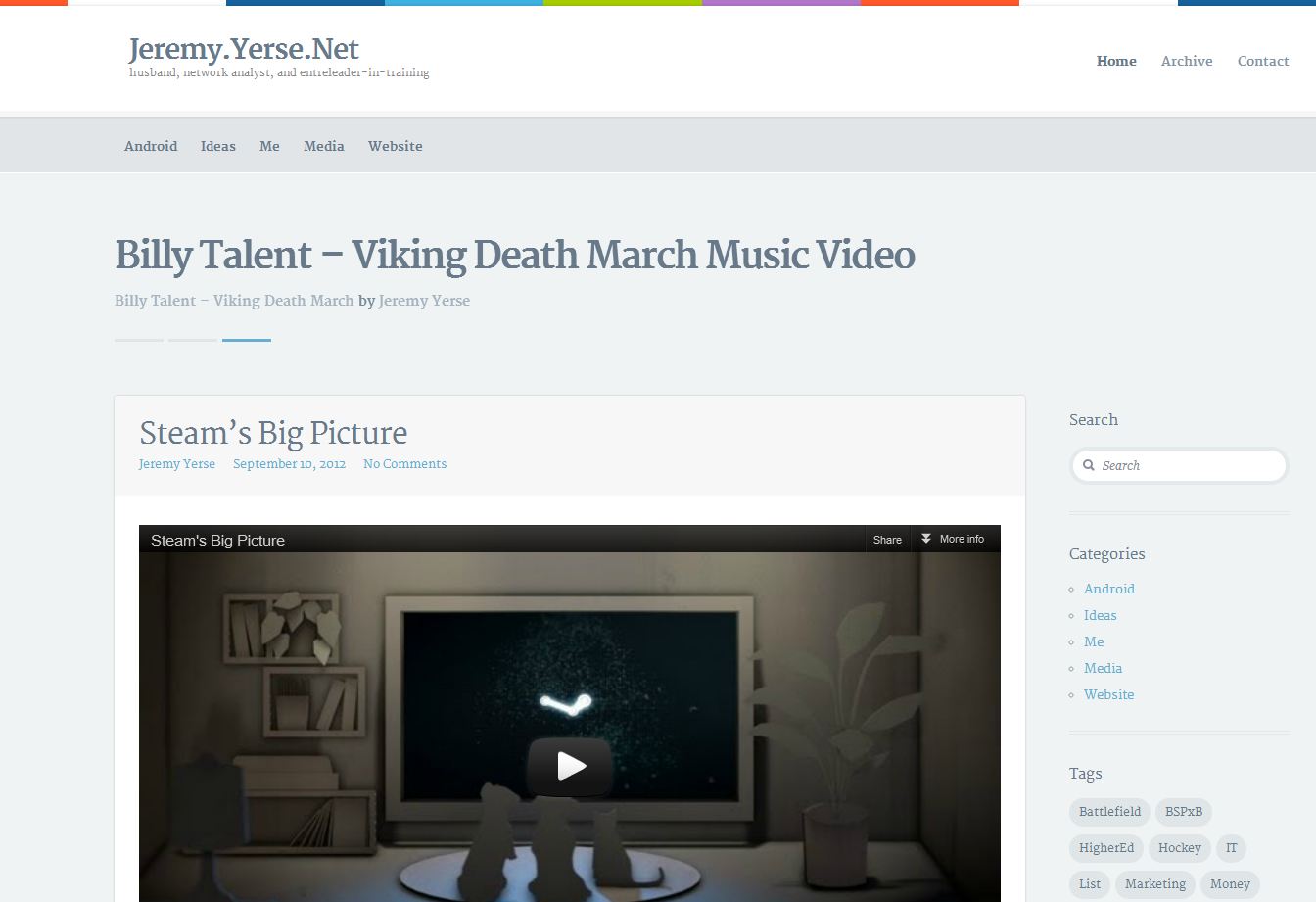 12th
September
2012
---
Last night I decided to make some changes to my website.
I got rid of the home page content for now and moved all the blog posts to the home page.
I disabled the Disqus commenting plugin and am back to using the default WordPress comments for now.
I changed themes.
I added an archives page.
I want to focus more on writing.
10th
September
2012
---
I am not sure I would like playing in the family room but I will give it a shot.