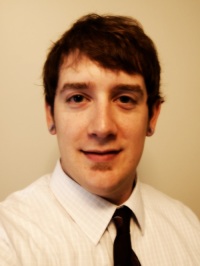 Hi, my name is Jeremy Yerse and I am a husband, director, and business owner.
During the day I get to work for Geneva College as the Director of Technology Services. In my free time I enjoy hanging out with my wife, watching the Pittsburgh Penguins, playing hockey, developing websites, and riding my motorcycle. Over the past 10 years I have been creating websites and managing servers but recently decided to launch yersemedia.com. I enjoy helping other small business owners with website development, design, marketing, social media, SEO, hosting, backups and with any other technology questions they have. I am also a member at Air Heritage Inc. where I help with the website, computer networking, and with other odd jobs around the hangar.
Geneva College – Director of Technology Services
I have over 15 years experience as an IT professional working in a college environment. Currently, I work as the Director of Technology Services at Geneva College, providing leadership in the areas of Help Desk, Desktop Services, Instructional Technology and Student Technology Services. I am currently pursuing a Master of Science in Cybersecurity and expect to graduate in 2020.
Previously, I was the Senior Systems Engineer at Geneva College, where I was a key member of the infrastructure team deploying, managing, and upgrading servers, VOIP routers and gateways, SANs, VMware hosts, and Active Directory.
Competencies: Active Directory, Backup and Recovery, Business Continuity, Enterprise Architecture, IT Security, Processes and Systems, Storage Area Networks, Virtualization, Voice Routers and Gateways, VOIP.
Yerse Media – Owner
Yerse Media strives to help organizations create affordable and professional websites. Using open, reliable and expandable platforms we create a simple and reliable experience for organizations and their customers.
Send me an email
Connect with me on LinkedIn
Follow me on Twitter.